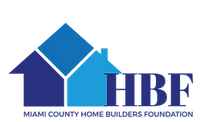 Coffee For a Cause
We believe it is a local business's responsibility to give back to the community. For this reason, we donate 5% of our total coffee sales each month to anon-profit, person, place or event that is making a positive impact on our world. For the month of December our recipient is Miami County Buildes Foundation.
see past recipients here!
Customer Testimonials
We've tried three different coffees from Barbell Brew, they are all excellent products. We will be buying again. All of these coffees have excellent aroma and taste, not bitter at all, very smooth. Great job!

Todd M.
Great coffee from great people! I love being able to talk to the person who orders, roasts, and hands me the bag of beans. Keep up the amazing work.

Matt P.
Excellent coffee with an even better person at the helm of a great company. Ty will take excellent care of you and Barbell Brew Coffee is delicious!

Tyler W.
This is by far the best coffee I have EVER made at home.

Karla T.
I know good coffee when I taste it. This is top-notch coffee made by top-notch people.

Ben P.
The cold brew is the best! Really easy to make and perfect for the mornings!

Jason M.
Barbell Brew is the only coffee I've been able to drink black - so smooth!

Natausha W.
"WE WANT TO DO A LOT OF STUFF; WE'RE NOT IN GREAT SHAPE. WE DIDN'T GET A GOOD NIGHT'S SLEEP. WE'RE A LITTLE DEPRESSED. COFFEE SOLVES ALL THESE PROBLEMS IN ONE DELIGHTFUL LITTLE CUP."
- JERRY SEINFELD